Automatic
Automatic is your Smart Driving Assistant.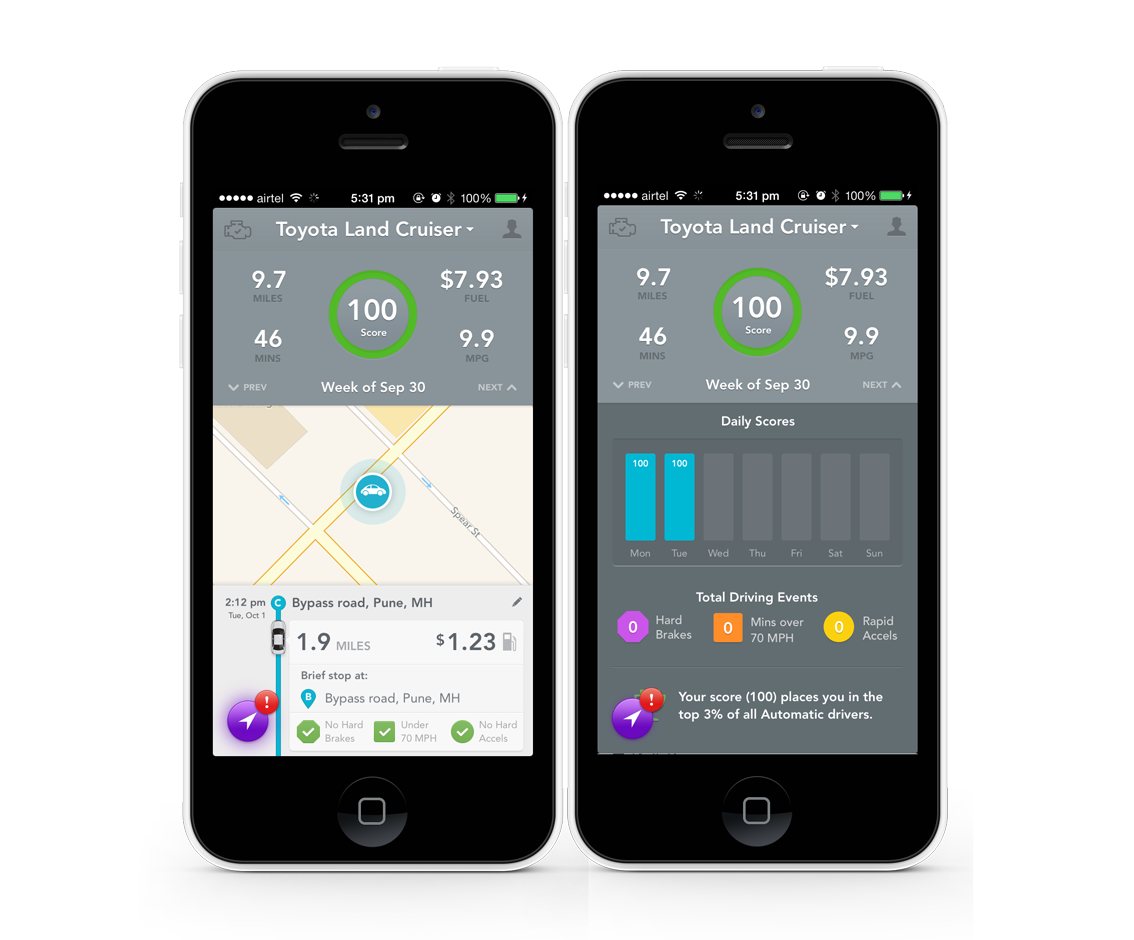 It wirelessly connects your car and your iPhone using Bluetooth® Low Energy, and helps you drive smarter, get feedback on your driving, know and clear the engine light, tracks trips and helps you get emergency assitance in a serious crash.
We worked in tandem with Automatic's legendary development team to help build the app.