Live Metallica
Official app from Metallica.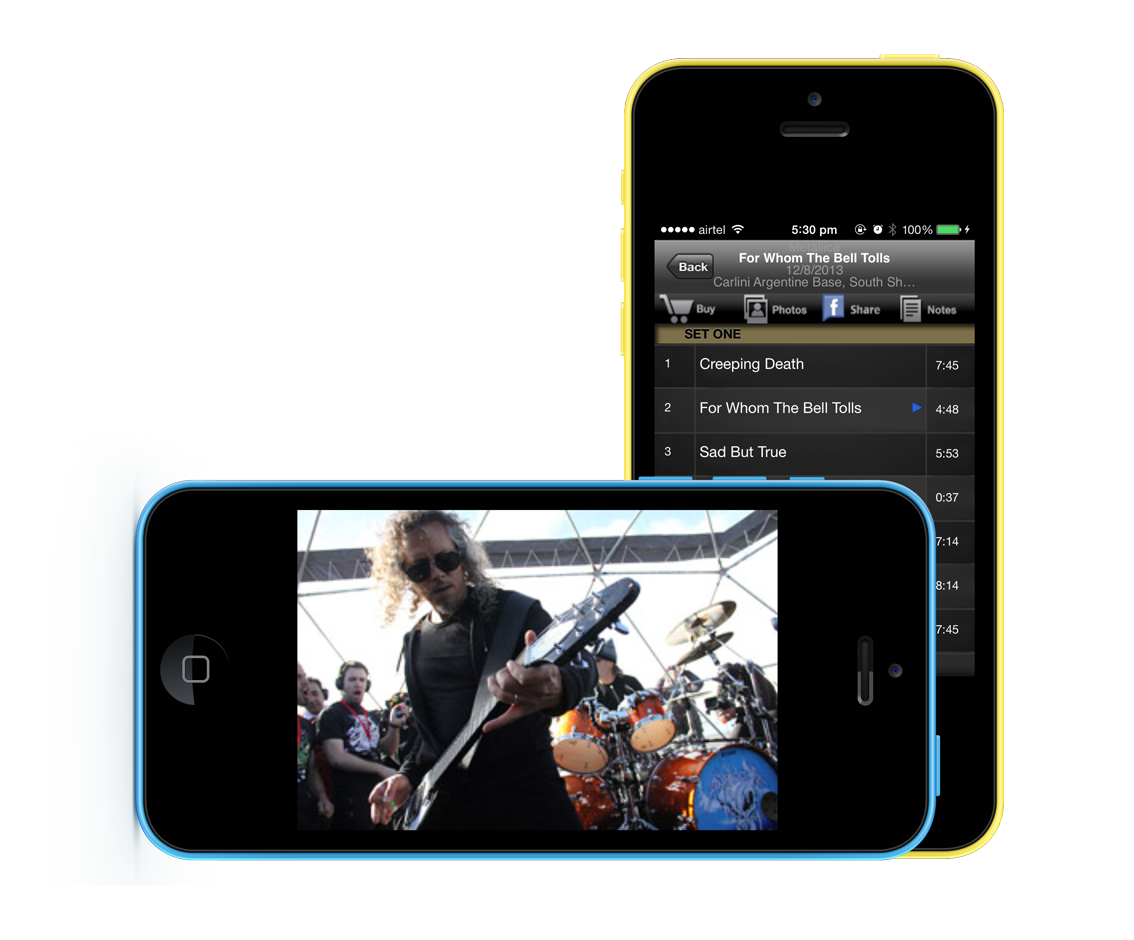 Given that we were always big metallica fans, we just couldn't miss the chance to do their official app. You can find the latest Metallica shows throughout the World Magnetic Tour as professionally mixed audio recordings done by the band's own engineer on this app. Usually, new content is available hours after the show's last song. Almost every live note Metallica has played since 2004 is available here.
We were involved with the usability, design, and development of the project.