Live Phish
Official Phish App. Voted Billboard's Best Music Touring App.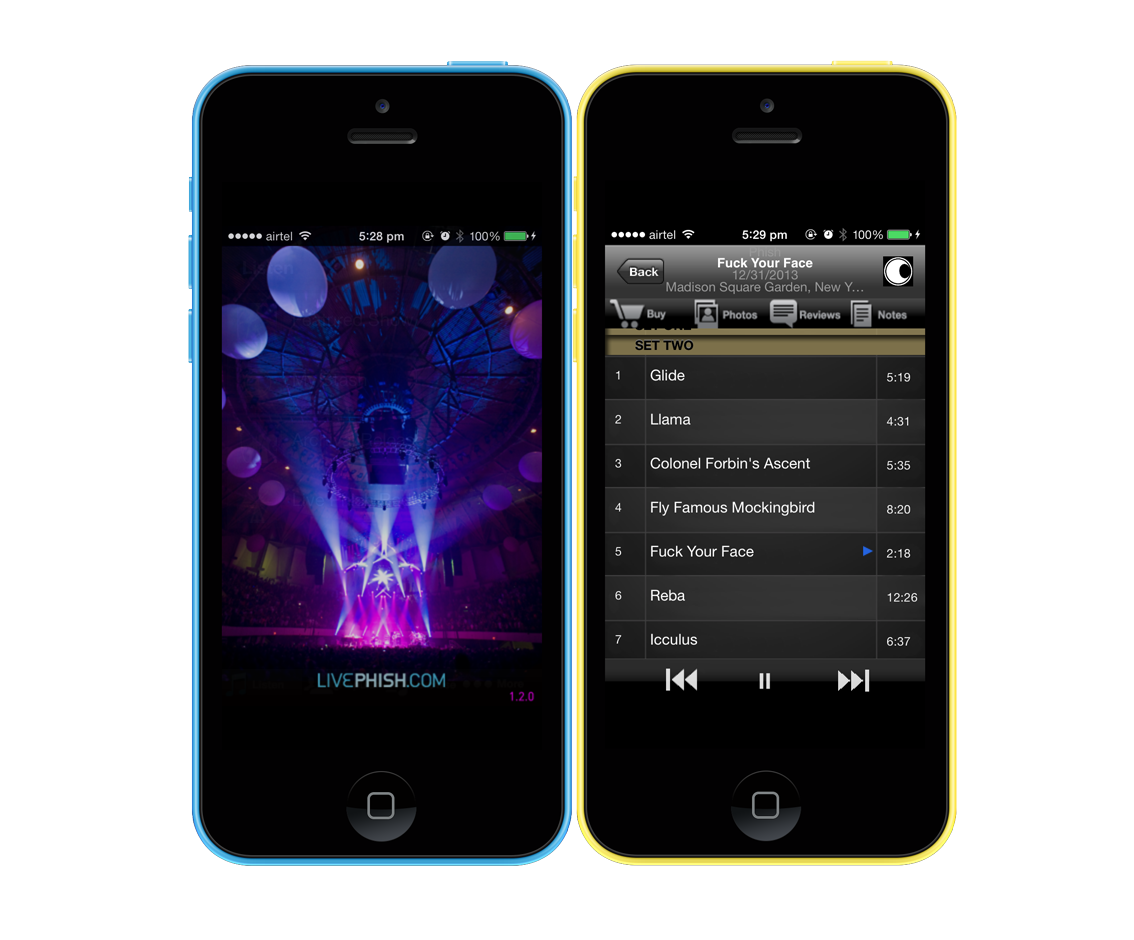 The Live Phish app lets you browse the entire Live Phish catalog, including every concert Phish has played since 2002 plus over 50 full concerts spanning Phish's 25+ year career.
We were involved with the usability, design, and development of the project.